Click here for Current Calendar Year (2017)

Click here for Historical Calendar (This calendar links to Wood Forum issues of the past six years)

Who: Thomas Fetherston
What: "Modern Design and Craftsmanship"
Where: 180 Studios - 150 Todd Road, Santa Rosa
When: Tuesday, October 3rd, 2017, 7pm
Please join us on Tuesday October 3rd, 2017 for a presentation by Thomas Fetherson entitled "Modern Design and Craftsmanship".
THOMAS FETHERSTON - 39 years and counting. Thomas's love for craft and design began with a five year apprenticeship restoring fine period antiques in the New York area while attending the Parsons School of Design. Since opening his San Francisco studio in 1978, every project his studio has created has been made to order and client specific, no two designs the same. Mr. Fetherston brings his vast experience of furniture history, engineering and fabrication to each and every project. Practicing the age old craft of fine furniture making, his studio has earned a reputation for exceptional workmanship, attention to detail and client satisfaction.
http://www.customfurnituredesign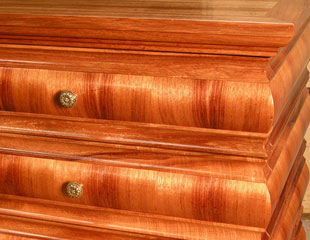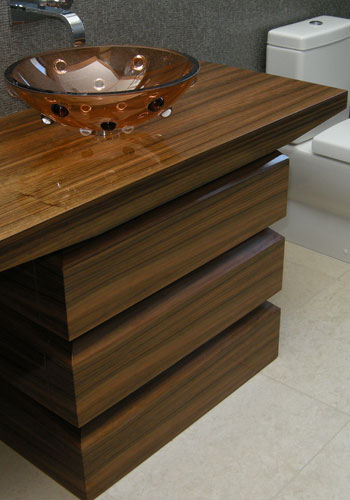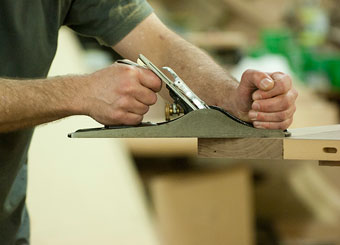 On October 3rd, Thomas will talk about the marketing of his craft, and what it takes to produce fine furniture over a long period of time. We will see inside his design process and how it ends up with a fine piece of furniture. Please come join us for what will certainly be an informative and interesting evening.
Directions:

Here is how to get to our venue, 180 STUDIOS: Address is 150 Todd Road, Santa Rosa (on South side of Todd).

From North or South 101: Take Todd Road exit. Go west on Todd Road for a very short distance. Turn left at the open gate JUST BEFORE THE RAILROAD TRACKS. If you go over the tracks you have gone too far.
From the West: Make your way to Todd Road by going south on Stony Point Road from Hwy 12. Turn left on Todd Road. Continue for a few miles. JUST AFTER THE RAILROAD TRACKS, turn right at the open gate. If you get to Hwy 101 you have gone too far.

Click here for Google Maps
Hope to see you all there!

Month & date

Presenter and Venue

link to PDF of WoodForum
January 10

Tyler Chartier, photographing woodwork, Cotati Cottages
WF_2017-02
February 15

Tim Killen on Sketch-up, Cotati Cottages
WF_2017-03
March 7

Michael Wallace, Mid-Century Furniture Design/Techniques,
Cotati Cottages
WF_2017-04
April 4

Mark Tindley, making Greene and Greene style tables, Cotati Cottages
WF_2017-05
May 2

Om Anand on his work; Cotati Cottages

WF_2017-06

June 6

Mark Knize on his work - at 180 Studios (Santa Rosa)

WF_2017-07
July 11

Thomas Vogel, a Modern Approach to Kumiko-Zaiku:
Democratizing Japanese Design - at 180 Studios (Santa Rosa)

WF_2017-08
August 12 (Sat)


SCWA Summer BBQ @ Don Jereb's place.

Also: "Hearing Protection in the Shop Environment"

WF_2017-09
September 5

Kevin Fryer: Harpsichords @ 180 Studios

October 3

Thomas Fetherston: "Modern Design and Craftsmanship" @ 180 Studios

November 15
Artistry In Wood Show: Opening Meeting w/Judges, S.C. Museum

December

Dec. 9th (Saturday): Holiday Party @ Don Naple's House

Dec. 12th (Tues): AIW; Maker's Meeting @ Sonoma County Museum

Click here to return to top of page